"Santa Claus is anyone who loves another and seeks to make them happy; who gives himself by thought or word or deed in every gift that he bestows..." - Edwin Osgood Grover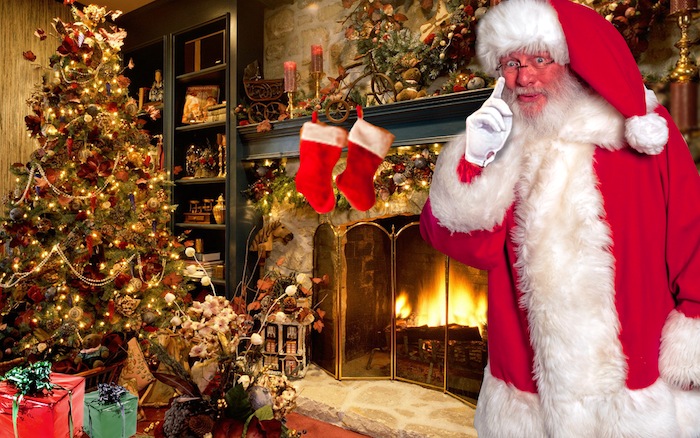 Greetings from Santa Claus Scott
Hello cheery people! Santa Claus Scott is a true believer and embodiment of the essence of Santa Claus as a symbol of love, hope, joy and even awe. He is the Real Deal, the Real Santa.
During this holiday season, Santa will be bringing holiday cheer to children and adults.
Fully insured Santa is available to bring Christmas Joy to hospitals, schools, military units, private homes, homeless shelters and other gatherings.
Please
email or call Santa
with a description of your event and Santa will see if he can make a truly memorable Christmas for you and your loved ones!
Call Santa at 760-519-9919